Published: 03/07/2018
Home Improvements to improve energy rating
Every domestic and commercial building that is available to buy or rent in the UK needs to have an Energy Performance Certificate or EPC. The EPC grades the building's energy   efficiency and gives prospective purchasers, leaseholders and tenants an indication of how much it will cost them in energy bills if they take on the property. The EPC also suggests ways that energy efficiency can be improved and what the building's energy rating could be should these measures be implemented. The grading goes from A to G, with "A" being the most efficient. Homeowners can choose to have an energy performance survey undertaken to learn how they can make improvements that will reduce their   energy bills.
Insulation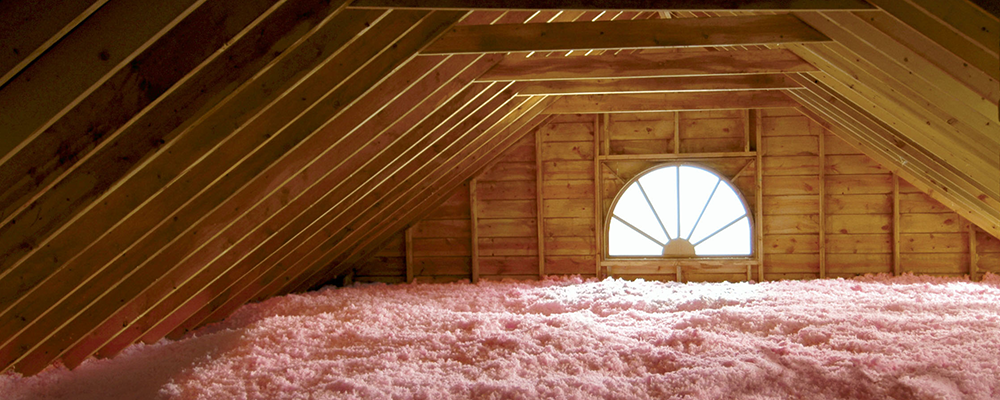 Insulation helps to keep warmth from leaking out of your house and increases its energy efficiency. An insulated home will take less energy to heat because it will not cool down as quickly, so you'll be maintaining the temperature rather than heating a cold house. The Energy Saving Trust recommend that loft insulation should be at least 270mm (11 inches) thick. They state that you could save up to £180 a year in heating bills (if your loft is currently uninsulated). If you     already have loft insulation it may not be thick enough, topping up from 100mm to 270mm could save you around £25 a year. If your house has wall cavities, which is likely if it was built after 1920, this space could be filled with insulating   material. This costs about £450 to £500 but can save you up to £140 a year, meaning that it pays for itself in around 4 years. A very cost-effective method of insulating your home is to draught proof it. You can buy draught strips to affix around your windows and doors to prevent heat from escaping and the cold from getting in. In an older property, you could also benefit from sealing any cracks in your floorboards, using sealant around your skirting boards and fitting a draught excluder on your letterbox. All of these measures are cheap to implement and will help to reduce your energy bills and make your heating more efficient.
Underfloor Heating
Underfloor heating is one of the most modern and efficient ways to heat new properties.  Underfloor heating can not   only reduce fuel bills, but it also has the capability to give complete design freedom thanks to modern building  techniques.  Underfloor heating can be designed in conjunction with an air or ground source heat pump; here at Reina our expertise will prove invaluable ensuring the best COP and overall running costs.
With clients being ever more discerning, underfloor heating is the first choice in a huge range of new homes, renovations and commercial properties.  It's suitable for installation in a variety of location types, from houses and village halls to conservatories and golf clubs.
A Popular heating solution:
Comfort – Underfloor heating provides even distribution of radiant heat from the floor upwards.
Control – Control options range from basic all the way up to state-of-the-art remotely controlled.  The Heatmiser Neo is individually time and temperature controlled per zone with an option for network control.
Costs – Underfloor heating can give you anything from 15% – 40% savings on running costs against traditional heating methods.
Design Freedom – Underfloor heating removes the need for wall space to accommodate radiators.  This allows for complete design freedom.